Onyx Boox Nova Air C - Kaleido Plus E-Note
Onyx Boox Nova Air C - Kaleido Plus E-Note
Regular price
$419.00
$0.00
Unit price
per
With front lights on and off, colors on Nova Air C are more saturated and recognizable. The screen showing black&white and more colors are joyful to view and feasible in use.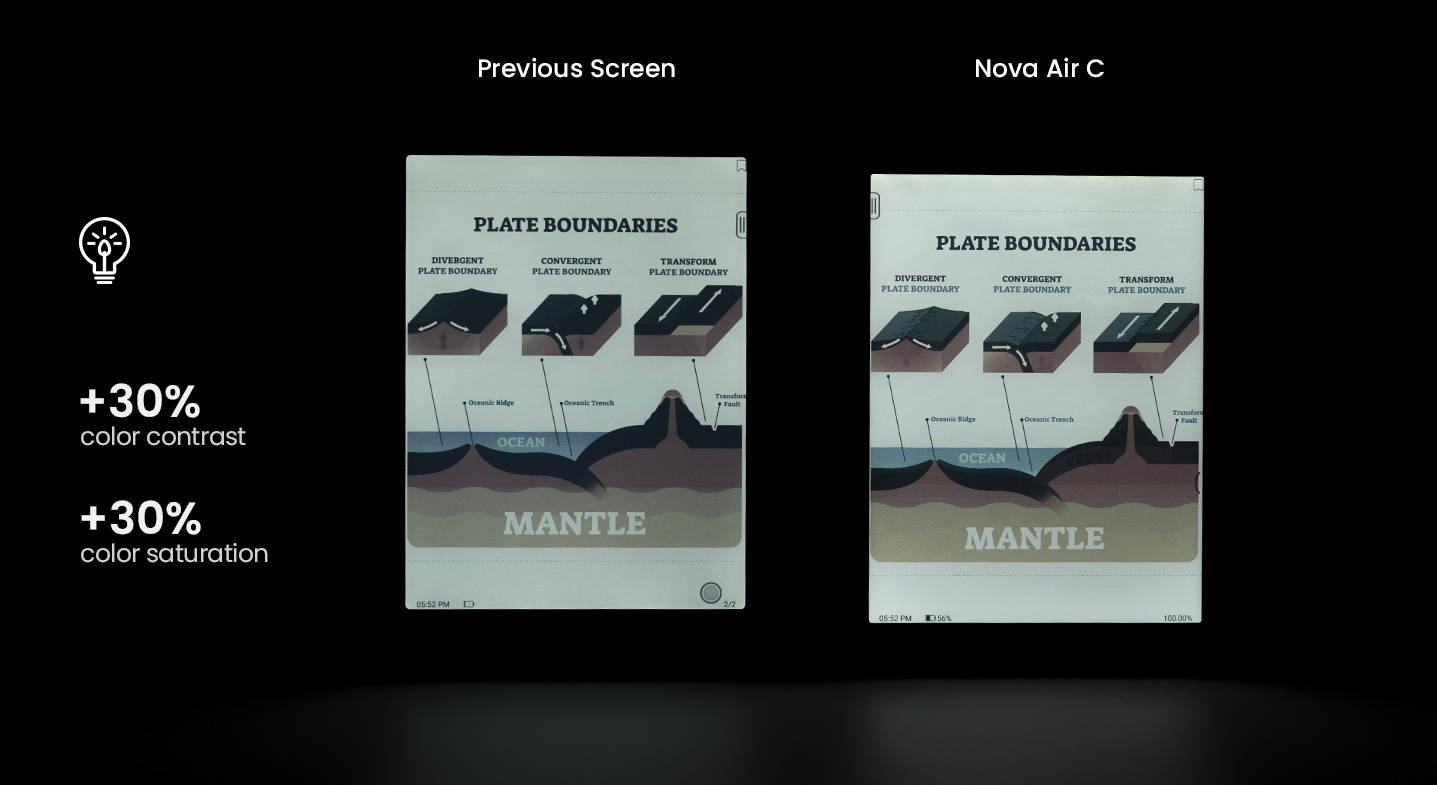 Tedious Stories Become Impressive
The enjoyable color E Ink screen turns monotonous content into amazing stories. Plus the useful features, reading is pleasing and comfortable on Nova Air C.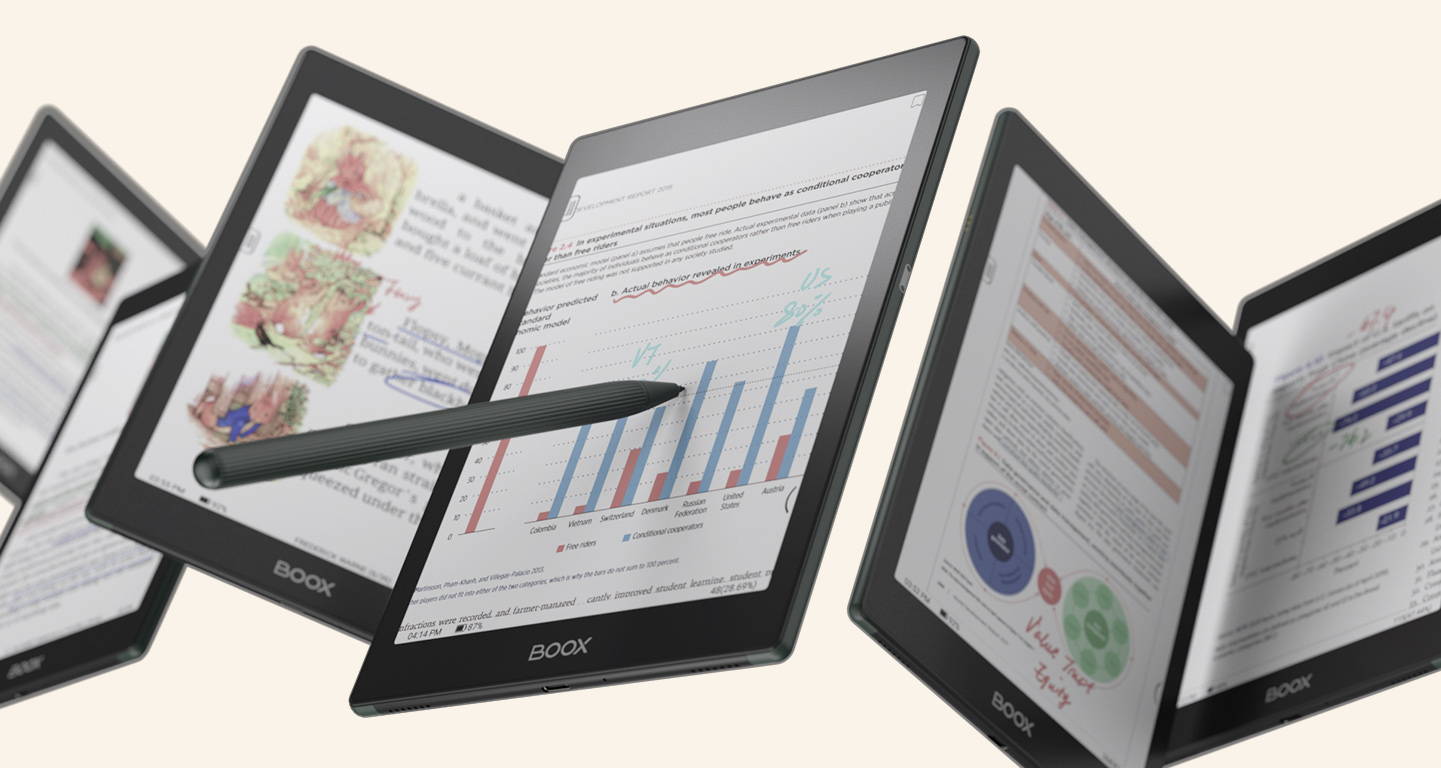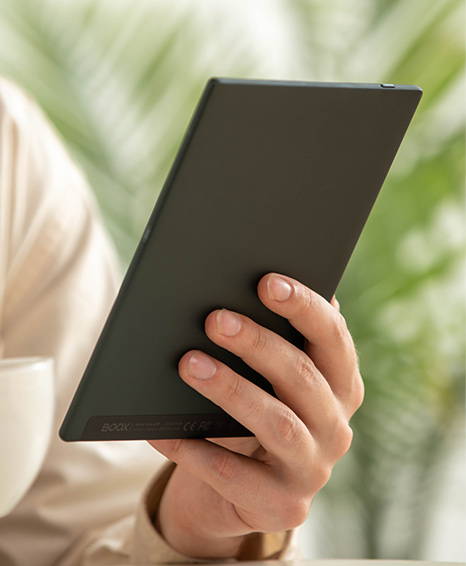 Weighing only 245g, Nova Air C comforts both your eyes and wrist with the joy from colors.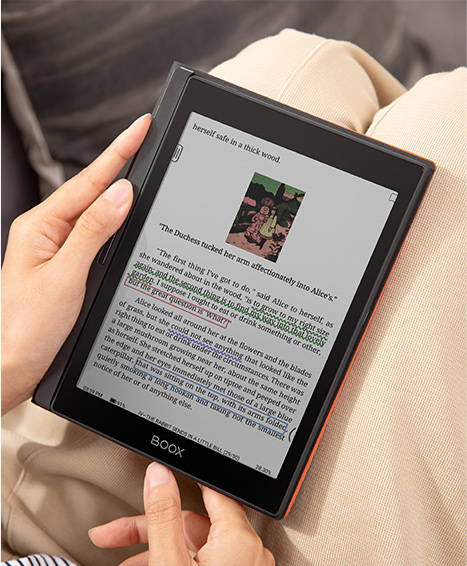 The built-in buttons on the magnetic case make turning pages easy and ergonomic.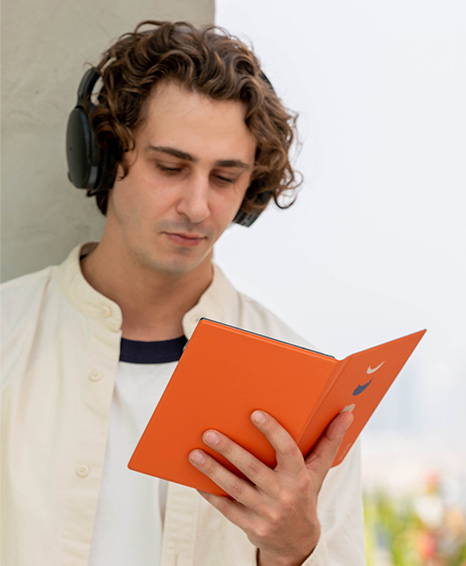 Listen Anytime
More than one reading way: audio play is possible and enjoyable with dual speakers.
Where Colorful Ideas Come to Life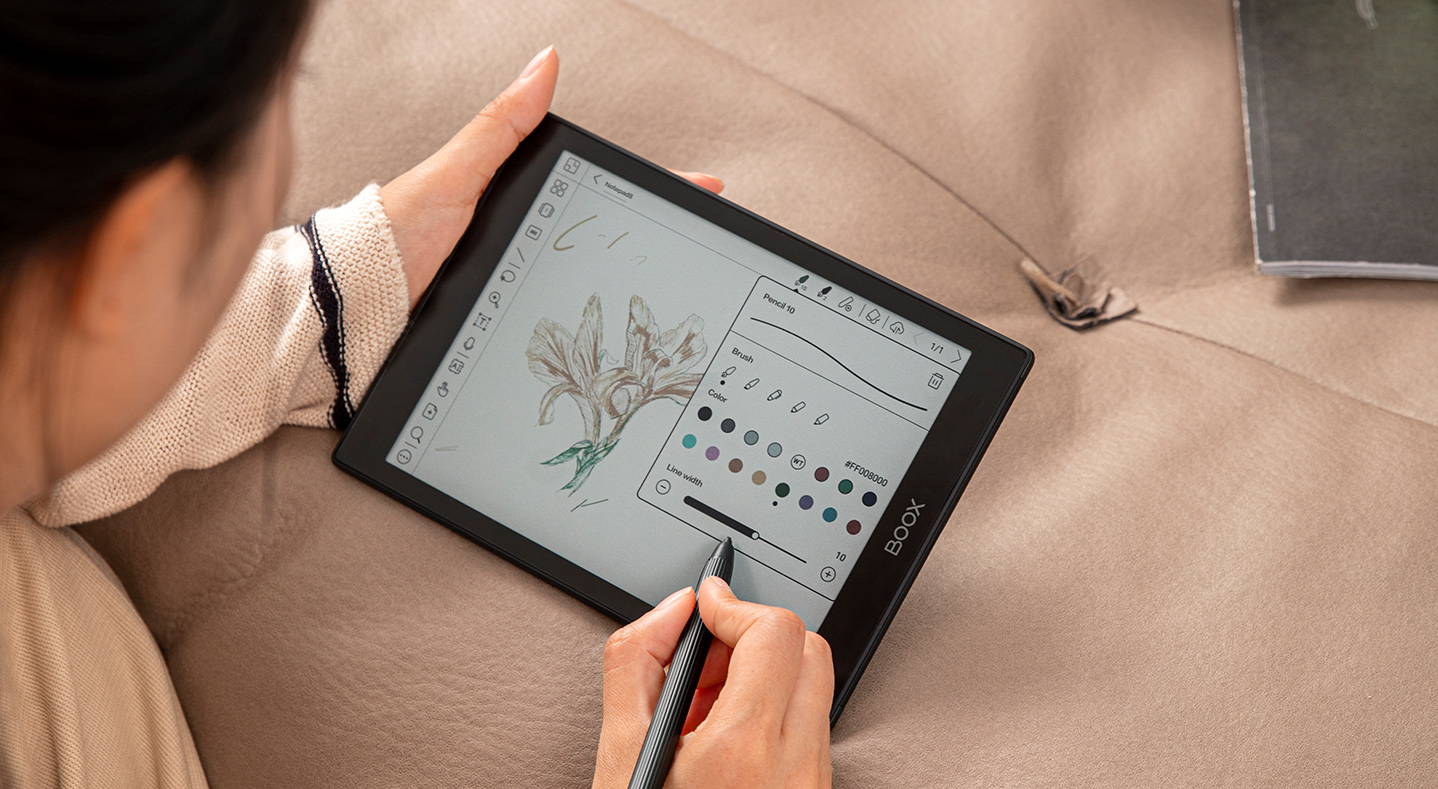 16 soft colors with fixed brushes. And various note-taking tools from layers, notes search to custom templates. You can visualize the most innovative ideas. And they're more impressive in colors.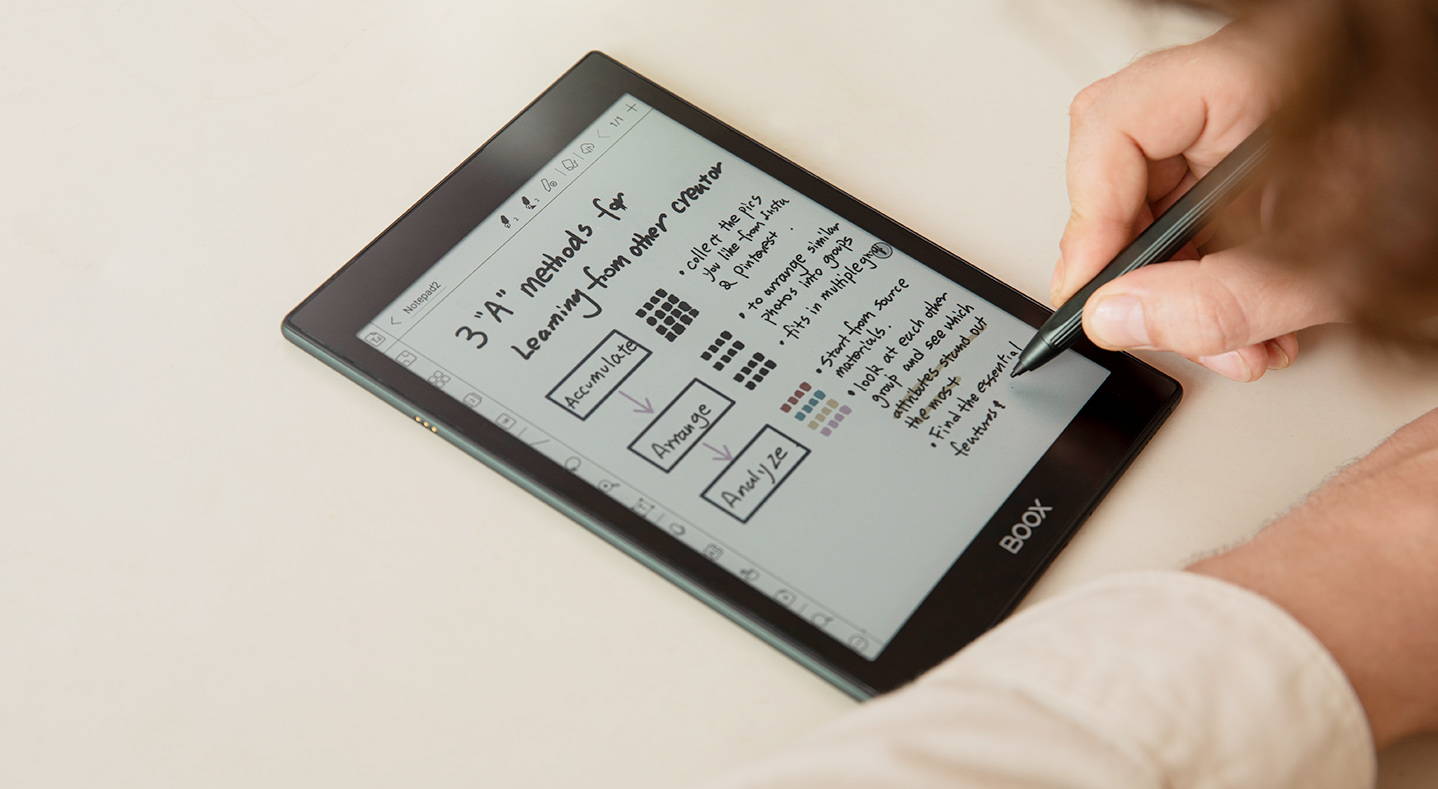 Using colors on Nova Air C is fun. And the improved handwriting feel makes the joy more enjoyable. The particular screen improves the writing feel while keeping the display clear and crisp.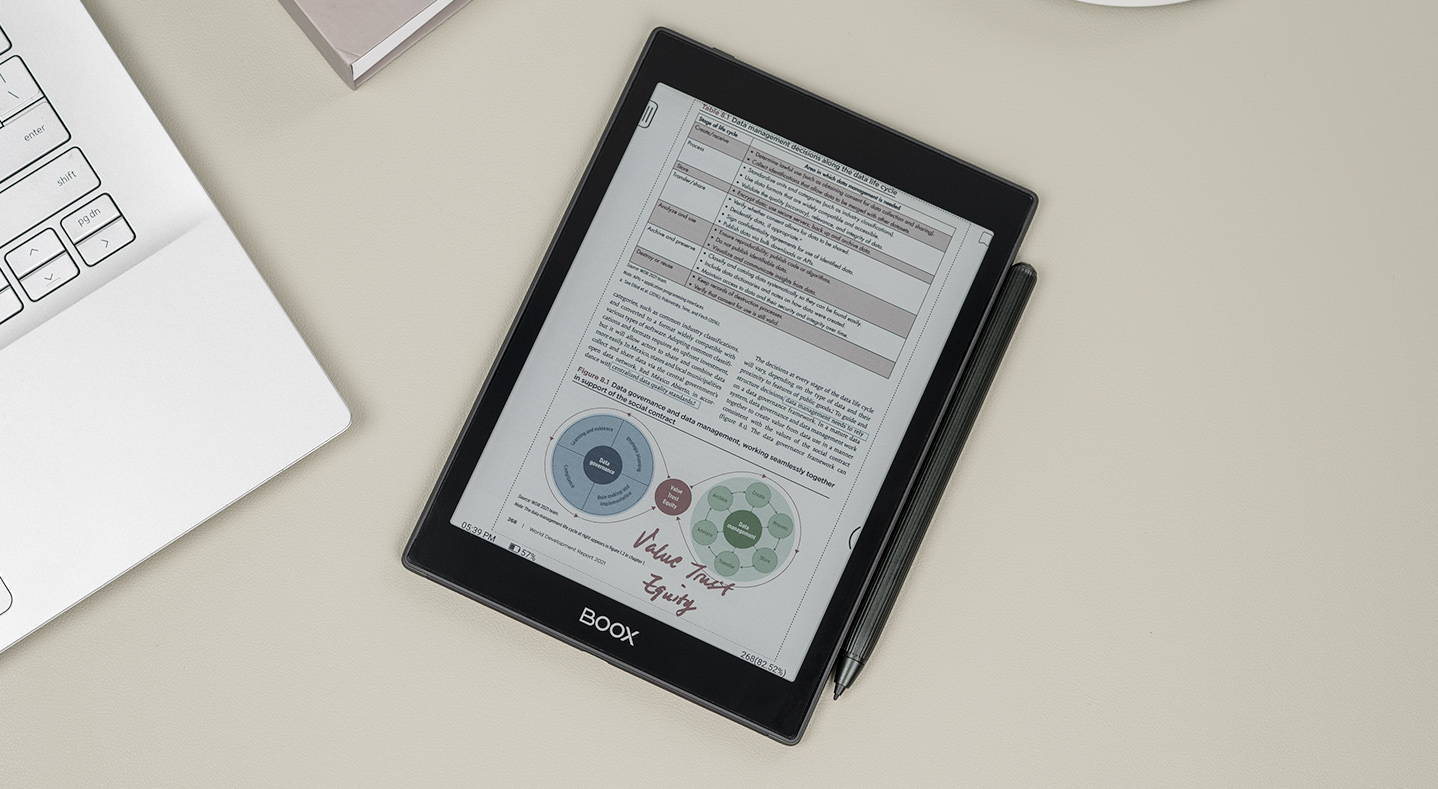 Snapping the pen to the side brings a pleasing clicking sound and makes handwriting more convenient. The magnetic BOOX Pen Plus is so amusing and handy.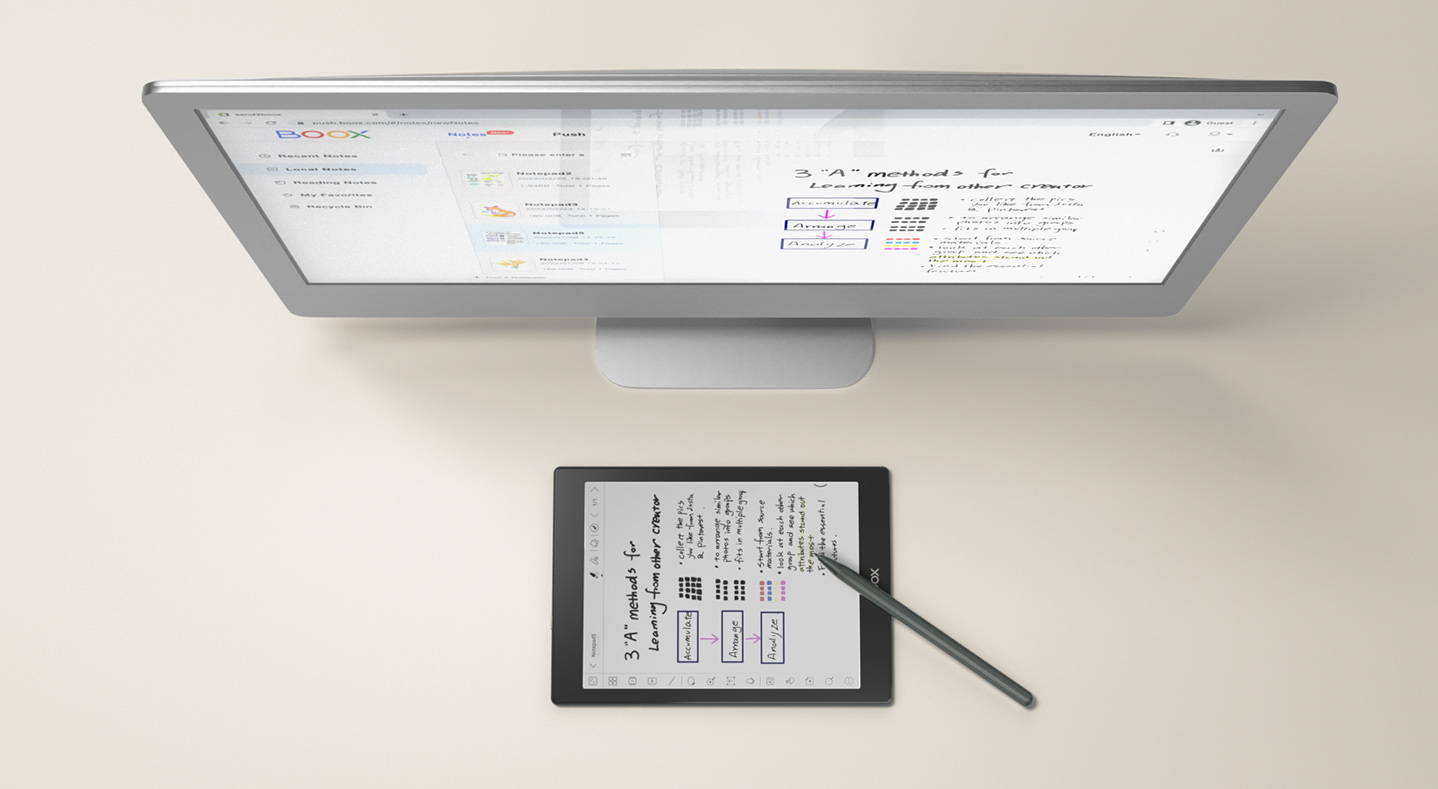 With the secure and stable cloud system, you can upload your colorful notes to the cloud with 5GB of free storage⁴ and view them anywhere from your computer and mobile.
Eye-friendly front lights with warm and cool tones roll out on color ePaper screens for the first time. They make your daytime tasks more refreshing and night reading cozier.
Warm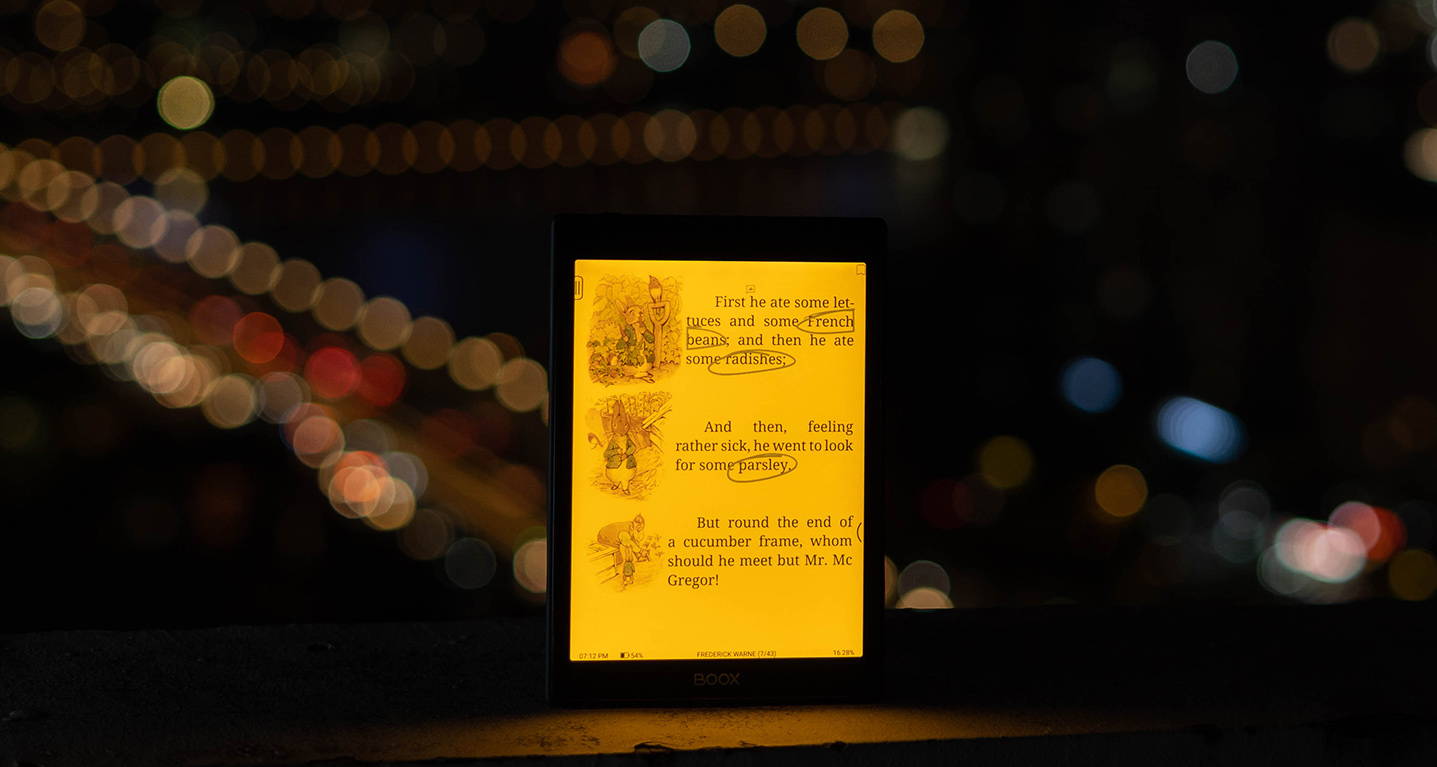 Cold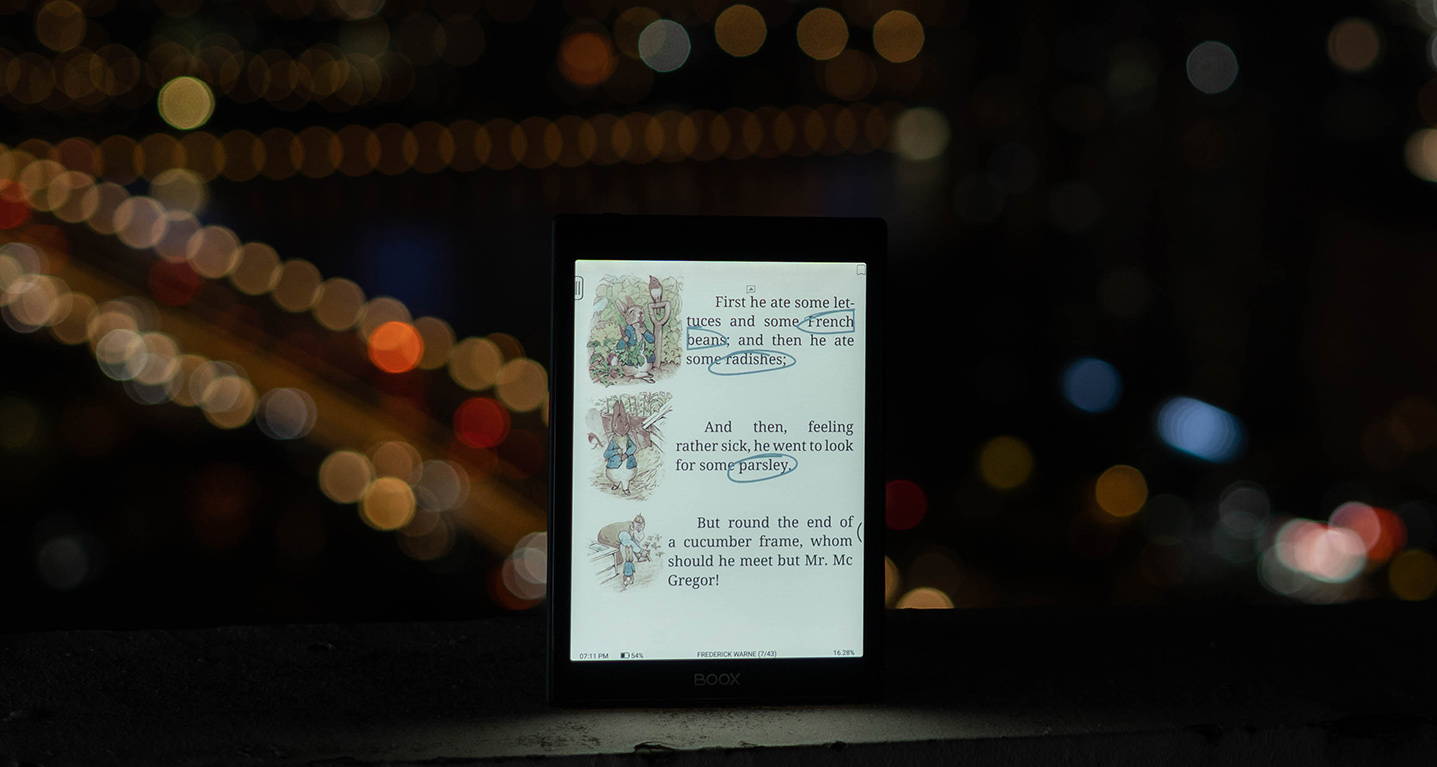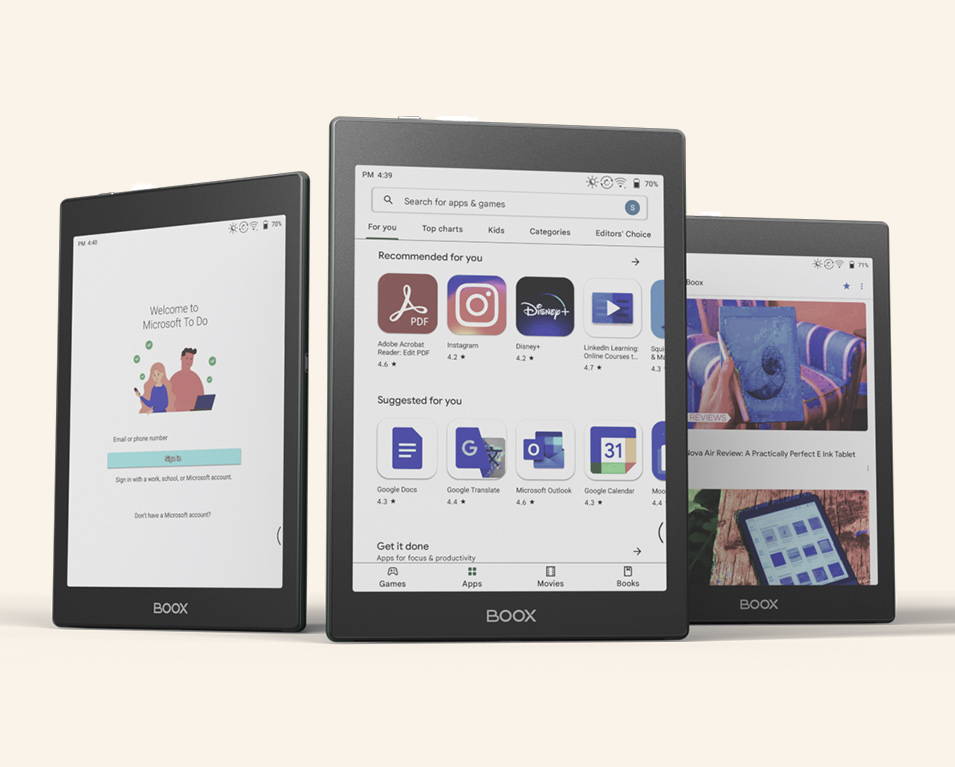 ---
Share this Product
---